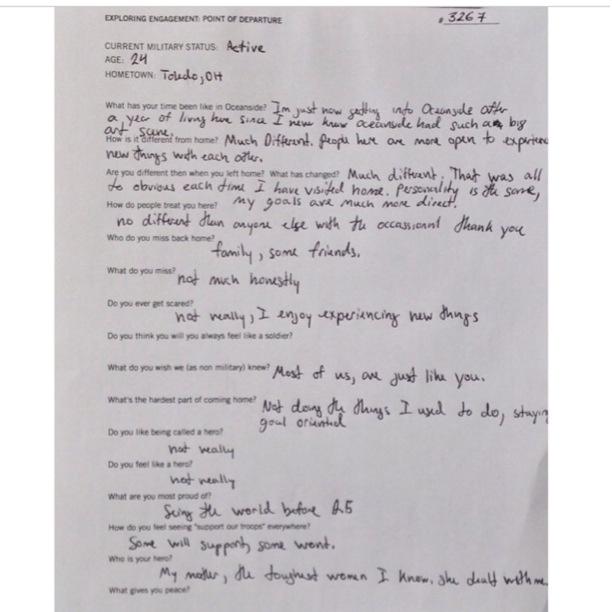 Point of Departure. 2014. Part of the Exploring Engagement Series, a grant from the James Irving Foundation. In conjunction with Hill Street Country Club and Oceanside Museum of Art.
"Daily reminders of a distant war help to form the unsettled landscape of Oceanside. Fresh faced recruits, active military, homeless vets, and practice shells that rattle our windows at night are customary. For the majority of the soldiers who lost their lives in Iraq and Afghanistan, the road to war led through Oceanside. My work engages the delicate relationship between the civilian and military population of Oceanside, as it reflects on a country engaged in a war to which it pledges support, but often chooses to forget.

"Questions we would like to ask, but never do" were collected from the civilian population and presented to active military and vets. They were asked to answer any or all of the questions, after which I asked them to present something from their person, something of meaning that they keep close to them — a memento, a good luck charm, or a symbol of their everyday life — in an open hand as a gesture of vulnerable exchange."